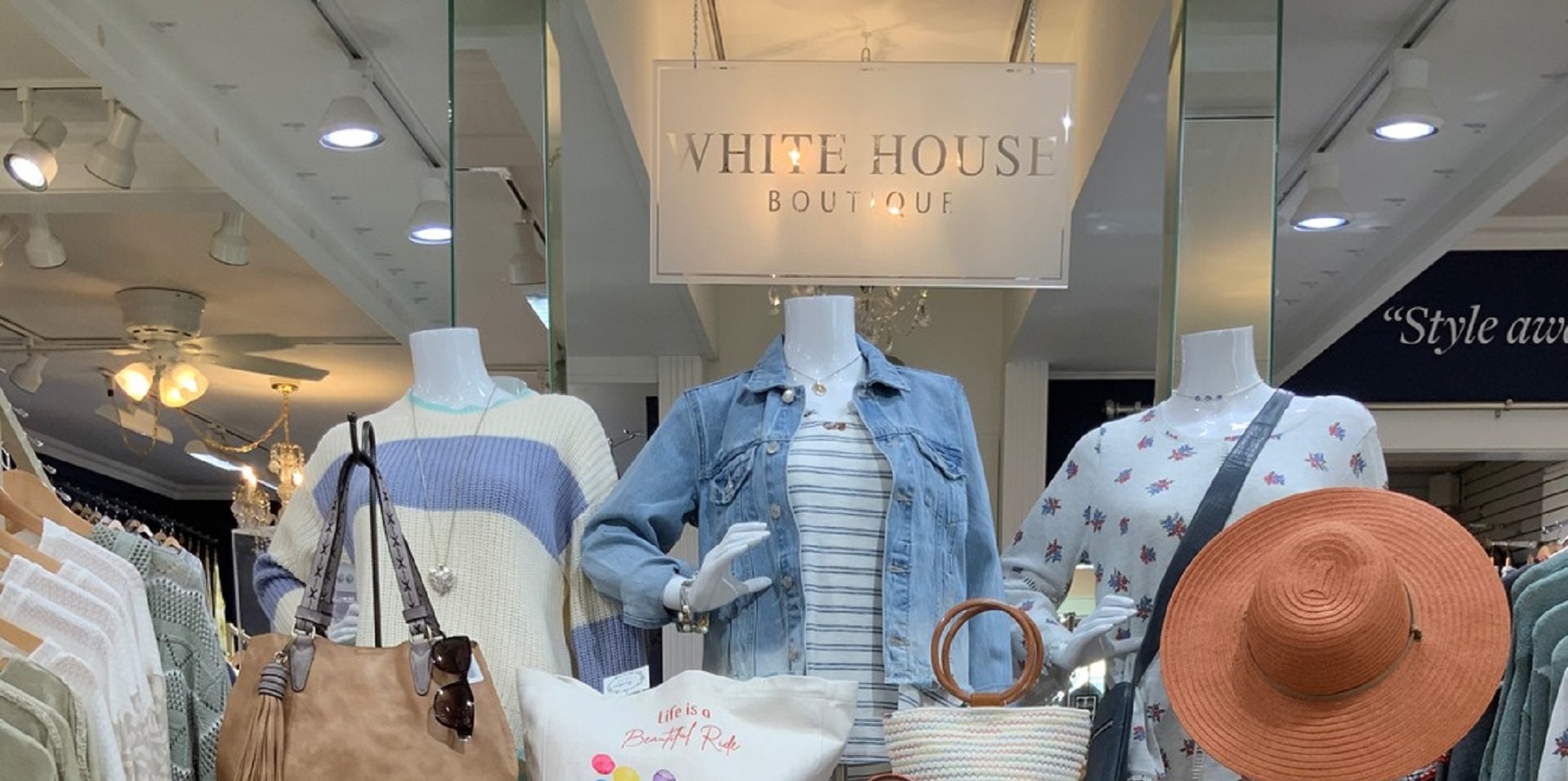 Shopping Boutique, Frankenmuth, MI
Fashion. Jewelry. Accessories.
Discover a style that's all yours with the latest trends, world-class service, and vast selections.
Shop all the best brands at Frankenmuth's favorite shopping boutique. With a wide range of clothing, accessories, and jewelry, you can start creating a style of your own right away. Whether you're looking for a laid-back, casual look, or something more elegant – we have it! Get inspired by our friendly, knowledgeable stylists. To stay up-to-date about new arrivals and sales, sign up for our newsletter!
SIGN UP FOR OUR NEWSLETTER & SAVE
Subscribe to our newsletter for special offers, free giveaways, and once-in-a-lifetime deals.
The White House Boutique is your Preferred Pandora Retailer and the only store in Frankenmuth, Michigan to carry Brighton Collectibles. We proudly carry product lines made in the USA as well as high-quality global lines. All the brands we carry tell a meaningful story and are quality-made.
We have something for everyone.
We hope you find that we offer more than just fashion, but a memorable experience.
Find unique apparel, accessories, jewelry, and more at the White House women's clothing boutique – where your style awaits!
For more information, give us a call at (989) 652-3534.
OUR RETAIL STORE
535 South Main Street
Frankenmuth MI 48734
Monday – Thursday
10:00 to 7:00
Friday and Saturday
10:00 to 8:00
Sunday
10:00 to 6:00